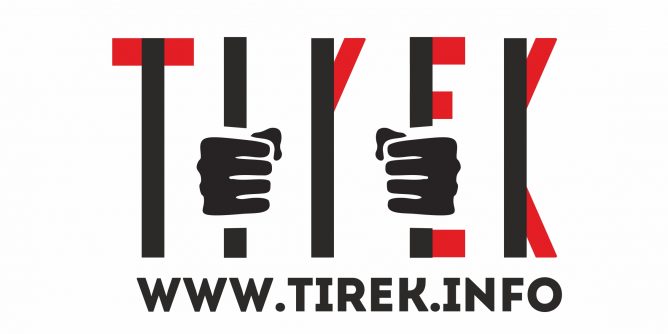 Taking into account the systematic failure by the authorities of Kazakhstan to ensure the implementation of the rights of prisoners in detention facilities, we, representatives of human rights organisations and citizens hereby call on the international community to take all urgent measures to stop the spread of COVID-19 coronavirus infection in penal colonies and detention centres of the Republic of Kazakhstan.
We insist on the urgent need to release all prisoners whose criminal prosecution was recognised as politically motivated by human rights organisations and to replace the unserved portion of their prison terms for milder forms of punishment. Those people include political prisoners Aset Abishev, Almat Zhumagulov, Kenzhebek Abishev, Aron Atabek, Maks Bokayev, Yerzhan Yelshibayev, Sanat Bukenov, Zhambyl Kobeisinov, Ruslan Ginatullin, Igor Chuprin, Igor Sychev, Murager Alimuly, Kaster Musakhanuly and the victim of politically motivated prosecution Dmitriy Pestov.
Following the introduction of the state of emergency in Kazakhstan in connection with the spread of COVID-19 (from 16 March 2020), at least 32 civil activists have been detained in seven cities for expressing their opinions. At least 17 people received administrative fines and warnings. Statistics show that instead of fighting the COVID-19 pandemic, the authorities are continuing to harass their political opponents.
Monitoring missions in places of detention in Kazakhstan have repeatedly uncovered violations of the conditions of detention of prisoners, paying particular attention to the failure to provide appropriate medical care and the use of torture. The UN Human Rights Council points to the lack of an effective mechanism to investigate torture in Kazakhstan. At the same time, the European Parliament criticises Kazakhstan its use of torture with impunity. Thus, the detention conditions of prisoners in Kazakhstani prisons and pre-trial detention centres do not meet international standards and pose a particular threat during the spread of the coronavirus infection.
The penal colonies do not comply with quarantine conditions; inmates and prison staff do not have personal protective masks, COVID-19 tests, or the necessary medicines (paracetamol). In the conditions of living in barrack-type buildings (with from 30 to 150 people in one room), there is no possibility for self-isolation of prisoners. There is information that acute respiratory viral infections (ARVI) enter the penal colonies through employees. Paramedics in the penal  colonies are not able to establish a diagnosis for sick inmates or provide them with the necessary medical care.
The Kazakhstani authorities systematically ignore information about the true state of prisoners from human rights defenders, preferring to use official information from the Committee on the Criminal Executive System, which is neither objective nor unbiased. Kazakhstani authorities persecute those who inform society about violations in the penitentiary system. Moreover, inmates themselves are often afraid to report offences, as this could negatively influence their treatment in the penal colonies.
In the situation of the coronavirus infection pandemic, it is the inmates who are the most vulnerable and constitute one of the main risk groups for contracting the virus.
The authorities of Kazakhstan should refrain from choosing arrest as a preventive measure against civil society activists being prosecuted for expressing their opinions and against participants in unregistered peaceful civil society movements, and should review previously selected preventive measures in favour of those not involving detention. In the context of the economic crisis that Kazakhstan is experiencing, penalties for activists for expressing their opinions should be lifted.
Based on the aforementioned, having in mind the provisions of the UN Convention Against Torture, the International Covenant on Civil and Political Rights, as well as the statement of the European Committee for the Prevention of Torture and Inhuman or Degrading Treatment or Punishment of 20 March 2020, we hereby urge the UN High Commissioner for Human Rights, the Council of Europe, the European Parliament, the OSCE/ODIHR, WHO, and diplomatic missions in Kazakhstan to appeal to the Kazakhstani authorities to:
Reduce the number of people serving sentences in places of detention by reviewing and selecting a non-custodial measure of punishment for persons recognised as political prisoners by human rights organisations (indicated above).

Refrain from arrest as a preventive measure against activists prosecuted for expressing their opinions, citizens supporting the ideas of unregistered peaceful movements, opposition journalists and bloggers.

Review previous court judgements on administrative arrest of participants in peaceful protests and unregistered peaceful movements, in favour of non-custodial measures.

Annul all administrative penalties imposed on activists during the state of emergency.

Observe the rights of prisoners in accordance with the Standard Minimum Rules for the Treatment of Prisoners, as approved by the UN Congress on the Prevention of Crime and the Treatment of Offenders as a condition for the development of investment cooperation and reform support programmes.

Allow international monitoring missions to verify the conditions of detention of inmates in prisons and pre-trial detention facilities in Kazakhstan, with the participation of diplomatic missions of EU member states, and representatives of the OSCE office in Kazakhstan.

Refrain from using the state of emergency for unjustified violations of human rights and freedoms, suppression of dissent, and prosecution of activists and human rights defenders

.
Signed by:
Toregozhina Bakhytzhan, Public Foundation 'Ar.Rukh.Khak', Almaty

Ageleuov Galym, Public Civil Society Foundation 'Liberty', Almaty

Semyonova Yelena, Civil Society Association 'We Are Against Torture', Pavlodar

Human Rights Initiative 'Kakharman', Nur-Sultan

Human Rights Movement '405', Nur-Sultan

Temirgalinov Akylbek, activist, Pavlodar

 

Zhuaspaeva Gulnara, attorney for East Kazakhstan region,  Almaty

Dzhimbaev Murat, Karaganda

Mukhametzhanov Saylaubek, retiree, Almaty

Utepova Aigul, human rights activist, Astana

Begishevа Unzila, Almaty and ect.
Babashev Marslen, lawyer, Almaty

Ulzhagalieva Toygan, Atyrau

Kudaibergenov Yerzhan, Taraz

Kaltaeva Nazira, lawyer, Shymkent

Aytozha Fazyl, civic activist, retiree, Karaganda

Krestyansky Gennady, civic activist, Almaty

Dzhanabaeva Asel, journalist, Almaty

Abdurakhmanov Marat , economist, Almaty

Ashim Ardak, Shymkent

Zhakyp Akan, Kоkshetau

Amirova Ayzhan, Almaty

Yeshodin Erbol, cook, Astana

Adenov Kenzhe, self-employed, Almaty

Bagnur Bek, Almaty

Urazbekov Arman, Atyrau

Sadvakasova Ayia, Stepnogorsk

Khamzina Nursulu, Astana

Uvaliev Kuat, self-employed, Semey

Cherkazyanova Lina, Kapchagay

Zhusip Sagat, retiree, Kyzylorda

Demeuova Zhazira, Almaty

Moldabekov Daniyar, Almaty

Amanzhol Bakhtiyar, composer, Almaty

Kenzhegaraev November, journalist, Almaty region

Serzhan Gulzada, Almaty

Zhanakbaev Gulbala, Almaty

Mashpiev Rollan, Semey

Imanbai Inga, journalist, Almaty

Naurzbaeva Zira, moderator of the site Otuken.kz, Astana

Kaliev Erlan, human rights activist, Almaty

Zhahin Serik, Astana

Ablyazova Karlygash, Almaty

Sembay Dosan, Almaty

Seidakhmetova Zubaida, teacher of elementary school, Astana

Ibrayimkhanuly Khalelkhan, Almaty

Onlanbekkyzy Asel, Astana

Zharylgap Kalybay, Almaty

Gulshat Adi, Almaty

Khamzina Maria, Pavlodar

Zhakupova Aliya, doctor, Astana

Aimuhametova Saule, Almaty

Kopbaeva Botakoz, Almaty

Umirbaev Darkhan, Astana

Tuleubaeva Nazgul, Astana

Satekov Bakytgali, builder, Almaty

Tazhkenov Amantay, Aktobe

Abisheva Dinara, Astana

Egeubaeva Dinara, Almaty

Alkhodzhaev Talgat, Shymkent

Biekenov Serik, Aktobe

Suleimenov Zhaslan, civil activist, blogger, Astana

Askarov Serik, Astana

Zhanuzakov Marat, Kokshetau

Zhanuzakova Ayman, Kokshetau

Sazambaev Mahabbat, Astana

Musirova Aigerim, Almaty

Alzhanov Kuandyk, Aktobe

Ahmedyarov Askhat, Astana

Nurusheva Alma, Astana

Khamzin Abuzar, Astana

Amangeldіgizi Aynur, teacher and activist, Kyzylorda

Sabanshiev Erkin, engineer, Talgar

Erseitov Kaisar, Aktobe

Sand-Ahmet Sandugash, freelancer, Kostanay

Aydarbekova Saule, Almaty

Musaeva Roza Zhanabaevna, pensioner, Astana

Zhubanov Tlegen, Semey

Klyshev Kairat, activist of "Koshe party", Almaty

Temirkulova Zhanar, Astana

Shardarov Saken, Almaty

Popova Venus, Zhanaozen

Toleu Bakhtiyar, Karagandy

Kalasov Askar, Аktobe 

Valiev Darkhan, Taldykorgan

Bespaeva Fariza, Astana

Abdіgappar Zhomart, activist, Almaty

Atygayev Nurlan, Almaty

Sabitov Aybek, Astana

Musaeva Rosa, retiree, Astana

Akimov Kuanysh, Zaysan

Aminov Serik, Astana

Imangalieva Dinara, Lenger

 Shocken Mayra, Astana

Suleimenova Almira, manager, Ust-Kamenogorsk

Umarkulova Dana, Almaty

Dzhakishev Nurlan, Almaty

Kiyabaeva Ardak, Almaty

Usenova Gulsara, Astana

Abdrakhmanov Nurlan, Oral

Izmagambetova Zhanil, Aktau

Kalykova Gulmira, Astana

 

Jahin Amangeldy, Astana

Kaimuldinov Bulat, Aktobe

Rahmet Dana, Astana

Asylkhanov Zhangazy, Almaty

Kosanova Nazym, Shymkent

Isaev Eduard, Almaty

Ibraeva Karina, Astana

Dzhangaskin Talgat, Semey

Absemetova Ainura, Almaty

Sabirbayev Abdikadir, Aktobe

Zholamanova Bibіgul, retiree, Almaty

Kaziev Erkin, Kaskelen

Abdiev Konay, Almaty

Kravets Eugene, Pavlodar

Rakhat Rakilya, Almaty

Arystanov Medet, activist, Astana

Mukashev Samat, Astana

Uksikbaev Nurkabyl, Aktobe

Mysagali Duambekov, President of International Academy of Ecology, Karatau

 

Tatybaev Duysenali, retiree, Shymkent

 

Zainov Elubek, Almaty region

Knasov Alibek, mechanic, Almaty

Baitemirov Edige, Aksai

Kozhalieva Togzhan, HAQ, Almaty

Tuletaev Berikbay, Aktau

Nurlibaeva Kenjesh, pensioner, Almaty

 

Karabaeva Karlyga, Almaty region

Zhumabekova Shuga, retiree, Astana

Kydyrbaeva Ainur, Almaty

Akkozy Anar, journalist, Almaty

Aldabergenov Suyundyk, Almaty

Baysagatov Aidar, activist, Uralsk

Simonenko Sergey, Telecommunications Engineer, Petropavlovsk

Aytkulova Nuraliya, Almaty

Syzdykov Gani, Shymkent

Battalova Dina, Pavlodar

Talbaev Sharipkan, retiree, Almaty

Duman Tursyn, Astana

Malaev Erkin, Almaty

Altynbekuly Marat, Kyzylorda

Torebek Timur, Taraz

Turusbekova Zhanar, Almaty

Dosalieva Balakyz, Shymkent

 

Kubasheva Darikh, retiree, Almaty

Nuraliev Azamat, Atyrau

Abayuly Murat, Kyzylorda

 

Zhaksybaev Asset, Almaty

 

Aituarov Ulan, Astana

Mukanov Serik, Aktobe

Tapenov Ayan, Atyrau

Tuxikova Altynay, Aktobe

 

Akhmedov Anuar, retiree, Shantobe

Borykbaeva Kulumkhan, Almaty

Alshynbekova Sheker, Astana

Kulmakhanbet Nyrgul, Shymkent

Khalelova Bakiz, civic activist, Uralsk

Meyrambek Nurkhan, Astana

Tastaev Nyrsyltan, Zhetisay

Narekenov Aslan, builder, Almaty

Madrol Adel, Almaty

Zholmakhanova Faya, veteran journalist, Almaty

Zhumabaev Eric, Uralsk

Erkinbek Tleukhan, chief specialist, Almaty

Tazhgalieva Asemgul, Uralsk

Rakhanov Azamat, Aktobe

Kozybaeva Kaldykan, retiree, Astana

Alenova Nazgul, Uralsk

Suyungarina Gulzhan, Karaganda

Istanbul Gani, FreeKazakhs

Esmukhanbetov Madiyar, Almaty

Zhumagaliev Arman 

Zakarina Laura, seamstress, Petropavlovsk

Azhibaeva Saule, retiree, Astana

Takupova Kalamkas, Atyrau

Turmanova Karlygash, Almaty

Karmanova Mahabbat, Almaty

Abuov Ertas, Almaty

Suleimenov Kuanysh, Aktobe

Zhylkyshybay Eldos 

Koptleuova Aktamak, IFJ blogger and journalist, Aktobe

Battalova Zauresh, Nur-Sultan

Kabdualieva Kaysha, Almaty

Kabieva Menzada, Uralsk

Katuov Zhanbolat, Uralsk

Khozhina Lyazzat, Astana

Mukhamedkalievna Inkar, Astana

Ayazbekov Auzhan, Astana

Arkhangelsky George, retiree, Almaty

Seydakhmetova Lyazzat, Astana

Sembay Asgar, Astana

Izbasova Rome, Aktobe

Shakhaydarova Hadish, Astana

Kakimova Indira, Ust-Kamenogorsk

Pavel Aigul, human rights activist, Uralsk

Myrzalieva Ainur, Astana

Berdenov Kenzhekhan, Kyzylorda

Karzhaubaeva Sharbat, Almaty

Ginayatova Anna, Kaskelen

Yeseneeva Aigul, Astana

Rustem Kambar, Almaty

Fayzullaev Erlan, Shymkent

Oshanbekov Nurzhan, engineer, Almaty

Umarbekov Sarsengali, Ust-Kamenogorsk

Ilyashev Alnur, civic activist, Almaty

Zhabagin Yerkhan, Astana

Omarova Raushan, Almaty

Fayzullina Gulkhan

Tleukhan Gulzhanar, Almaty

 

Kamiev Zhanat, Shakhtinsk

Poshymov Talgat, Astana

 

Shaltykov Zemfira, Almaty

Akberdieva Aigul, civil activist, Aktau

Zhakulov Saulet, Karaganda

Kutzhan Aydos, Almaty

Usenova Gulnar, retiree, Almaty

Amangeldy Murat, Astana

Sultanova Klara, Astana

Aytzhanov Serik, Almaty

Ismailova Raushan, Almaty

Nurgazin Bolat, civic activist, Aktau

Gabitova Umil, engineer-geologist, Almaty

Kurmangalieva Meruert, art critic, Astana

Shaigumarov Askar, Uralsk

Sagimbekov Eric, Almaty

Serikbaev Gadylbek, Astana

Telbaev Mukhtar, unemployed, Mangystau

Dzhaukerova Gulzipa, civic activist, Almaty

Zhumabekova Mamyr, Astana

Serikpekova Nazym, architect-designer, Astana

 

Abitov Omirzak, Turkestan region

Sapenova Zakia, teacher, Almaty

Makatova Karlygash, Almaty

Koshybaeva Orynbasar, Astana

Ahmedyarov Zhannat, Uralsk

Kobezhanova Karlygash, retiree, Astana

Arkaev Nigmat, Almaty

Uskembaeva Margarita, Institute of Equal Rights and Equal Opportunities of Kazakhstan

 

Esentur Aknur, retiree, Kokshetau

 

Dosekeva Zhadra, Aktau

 

Idyryshev Serik, East Kazakhstan Region

Shagyrov Erlan, Atyrau

Kizatova Tokzhan, human rights activist, Atyrau

Almukhanov Bey-Gasyr, unemployed, Uralsk

Baitemirov Edige, Aksai

Akhmetova Niall, accountant, Almaty

Kusainova Gulsara, Almaty

Dzhakishev Bolat, civic activist, Talgar district

 

Zhananov Zhumagali, Pavlodar

Belgibaev Amangeldі, Almaty

 

Ashirbaeva Meruert, Taraz

 

Nurkhanov Serik, teacher, Pavlodar

Zhaslanova Gulzira, cashier, Astana

 

Ishmukhametov Farit, civic activist, Semey

 

Amirova Zhanna, Almaty

 

Zhunusov Zhanibek, Astana

 

Makhambet Abzhan, journalist, Astana

 

Daulybaeva Lyazzat, Almaty

 

Seytzhanova Aigul, teacher, Astana

 

Bayzharasov Kainar, Almaty

  

Ilyasov Serik, economist, Karaganda

 

Sembay Asgar, auditor, Astana

 

Mashrapova Indira, individual entrepreneur, Karaganda

 

Amirzhanova Saule, Almaty

Shloma Julia

Temirkhanova Rosa, teacher, Almaty

Taneke Tolkyn, self-employed, Almaty

 

Akhmetchenova May, teacher, Taldykorgan

 

Dzhumaliev Kosay, Zhanaozen

 

Barykbaeva Saltanat, recruiter, Astana

 

Tilekmatov Emil, Almaty

Tashimova Saltanat, artist, Almaty

 

Isagaliev Rinat, human rights activist, Atyrau

Uvalieva Amina, Almaty

 

Kulyana Alina, journalist, Almaty

 

Rysbek Sarsenbay, Almaty

Aspandiyarova Marzhan, Almaty

 

Baysholakov Altai, self-employed

Sadykov Serik, Aktau

Shyntemіr Gulzhiyan, Uralsk

Kapar Aigerim, Independent Curator, Astana

Sadykov Askar, Taraz

Sharibaeva Gulnara, Almaty

Tulesova Asia, civic activist, Almaty

Eleusinov Amin, Aktau

Ermekova Gulzhan, Astana

Turguzhanova Ufilmalik, Almaty

 

Bazarbay Altyn, civic activist, Uralsk

 

Musaev Ilyas, Atyrau

 

Shalabaev Salim 

Tazhibaeva Saltanat, Astana

 

Yesirgepova Gulnar 

Turzhanova Gulsara, retiree, Astana

 

Turkistan Mereke, Atyrau

 

Raimbaev Canat, Almaty

 

Nurkishev Zhanat, retiree, Astana

 

Mingbaev Tangirbergen, Aktobe

 

Ospanov Medet, Karaganda

Bodanova Botagoz, housewife, Almaty

Merkiyasov Baurzhan, Almaty

 

Zhuntaev Kanatbek, Shymkent

Sarsekeev Murat, Petropavlovsk

 

Bisengaziev Zhenis, unemployed, Aktau

 

Rustambaeva Zhanil, retiree, Satpayev

 

Kim Irina, Almaty

 

Tlebaldina Sabira, Astana

 

Doskayyruly Zhaksylyk 

 

Ospanov Bulat, Almaty

Pakhotnov Andrey, Almaty

 

Sisemalieva Sapura, Atyrau

Kalieva Danae, Almaty

 

Tamabaeva Galia, Astana

 

Kadyrzhanov Dastan, Almaty

 

Karakuzova Dina, lawyer, Almaty

 

Turumbaev Zhanybek, Kostanay

  

Otarbaeva Bakhytnur, teacher, Almaty

 

Tsishevskaya Dinara, Almaty

 

Tuxikova Aklima, Aktobe

 

Borasheva Ainur, unemployed, Almaty

 

Dulatova Gulzinat, Kyzylorda

 

Tolebaev Boken, Almaty

 

Khismetova Sagira, Aktobe

  

Akkoshkarov Sagatbek, self-employed, Satpayev

  

Aktleuov Askar, Aktobe

  

Serikzhanov Erbol, leading engineer, Almaty

  

Ametov Darkhan

  

Mukashev Darkhan, Astana

 

Zhubangaliev Gadilbek, Uralsk

 

Temirgaziev Aitzhan, Aktobe

 

Kabieva Menzada, Uralsk

 

Embergenova Kenzhe, Kyzylorda

 

Nakhanova Nazira, Shymkent

Tylevich Dina, mediator, Almaty

  

Oserbaev Darkhan, Almaty

 

Imanjanov Arman, Almaty

Koesov Max, Atyrau

 

Beysal Saken, Almaty

 

Zhusipova Sulukhan, Almaty

 

Satubaldin Dzhangeldy 

 

Altybasarova Sharban, Astana

 

Temirkhanov Askar, Burabay

 

Mukhametova Diana, Almaty

  

Bakytbekovna Asel, Almaty

  

Tazhibaeva Sulushash, engineer, Kokshetau

Sadvakasova Ayia, individual entrepreneur, Stepnogorsk

 

Nurgazieva Asel, human rights activist, Atyrau

  

Umutbaev Manat, Semey

Asylbek Sungat

 

Kuanyshalin Zhasaral, public figure, Almaty

 

Abdreimova Nuriyash, Aktau

Balgarin Erkin, lawyer, Astana

 

Zhumageldin Isa, Semey

Oryngali Asgar, Astana

 

Arynova Saule, lawyer, Pavlodar

Osipova Gulya, retiree, Astana

Sadvakasova Saule, Astana

 

Dzhandosova Azhar, Almaty

 

Kasimova Akmaral, Almaty

Togizbaeva Gulzira, Almaty

 

Pasechnik Rufiya, retiree, Karaganda

Ergaziev Albek, Uralsk

 

Musina Sholpan, Almaty

 

Irgebaeva Gulbarshyn, Astana

 

Shalabaev Salim 

 

Aukenova Tamara, retired infectious disease specialist, Almaty

 

Tuseyev Elzhan, Almaty

 

Utemisova Gulnar, Zhezkazgan

 

Zhamangarina Shara, Satpayev

 

Imanova Aizhan, Karaganda

Rustambaeva Zhanyl, retiree, Satpayev

 

Kassymkhan Ardak, Shymkent

Akisheva Gulnar, Semey

Garifulin Damel, Kokshetau

 

Amirkenov Sultan, mediator, Taraz

 

Isatayev Yklas, Zhanaоzen

 

Kosanova Zhazira, Astana

Omarov Askarali, director

 

Razhanov Berik, Almaty

Aukenova Tamara, Almaty

Mukazhanova Rysty, Almaty

 

Kereshova Gulfara, Almaty

 

Satkenov Nurali, Kostanay

 

Uszhanov Ansat, Aktau

 

Akulbekov Galymbek, individual entrepreneur, Karaganda

Karmanova Mahabbat, Almaty

 

Abdizhalilova Ulbosyn, Astana

 

Bayzharasov Kainar, Almaty

 

Balymbetov Bakhytbek, individual entrepreneur, Almaty

Kosanova Zhazira, Astana

 

Mashanova Alla, retired

 

Nogaev Berik, Almaty

 

Zholamanova Bibіgul, retiree, Almaty

 

Nurbauova Gulsim, retiree, Atyrau

 

Halikov Bakytnur, Almaty

 

Kudaibergenov Ruslan, Astana

 

Berdimbetova Akzharkyn, Shymkent

 

Kasymov Aitbay, Astana

 

Asabaev Asylzhan, Shymkent

Bekbasov Zhumakan, Almaty

 

Dzhandsova Zhanar, Astana

 

Temirshin Elegen, Uralsk

 

Kokina Marzhan , entrepreneur, Pavlodar

 

Tulegenova Karla, retiree, Almaty    and ect.
April 6, 2020