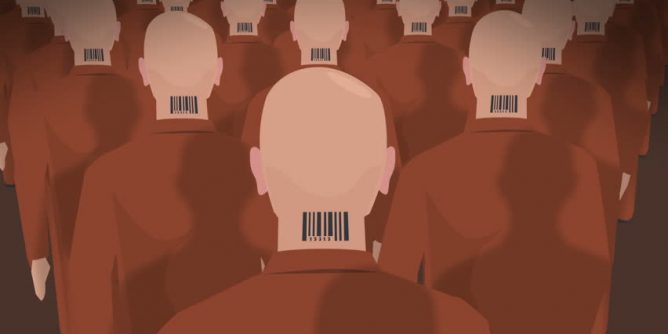 It included 19 more people convicted for their views and statements, or become hostages to a system that is struggling with its political opponents.
Based on the criteria of listing certain imprisoned individuals as "prisoners of conscience" and "political prisoners" that have been developed by Kazakhstani experts based on the similar criteria issued by Amnesty International and the Parliamentary Assembly of the Council of Europe (PACE), a group of representatives of Kazakhstani human rights and civil society organisations has drafted a list of individuals who fall under the category of "political prisoners".
Included in the list are the individuals who have been placed into pretrial detention facilities or prisons, and in whose respect sufficient grounds exist to believe their criminal persecution, sentencing and treatment while imprisoned has been and still is politically motivated.
The following individuals have the status of political prisoners:
Aron Atabek – sentenced to 18 years in 2006.
Mukhtar Dzhakishev – sentenced to 14 years in 2009.
Vadim Kuramshin – sentenced to 12 years in 2012.
Saken Tulbaev – sentenced to 4.8 years in 2015.
By a resolution of the Expert Council of 4 April 2018, the following individuals are recognised as political prisoners:
Max Bokayev – human rights defender, sentenced in 2016.

Talgat Ayan – human rights defender, sentenced in 2016.

Amin Yeleusinov – trade union leader, sentenced in 2017.

Nurbek Kushakbaev – trade union leader, sentenced in 2017.

Makhambet Abzhan – human rights defender, public figure, sentenced in 2017.

Sanat Bukenov – human rights defender, sentenced in 2017.

Edige Batyrov – civil activist, farmer, sentenced in 2016.

Erzhan Orazalinov – ecologist, civil activist, sentenced in 2016.

Yaroslav Golyshkin – journalist, sentenced in 2015.

Sanat Dosov – civil activist, blogger, sentenced in 2016.

Igor Sychov – website administrator, sentenced in 2015.

Ruslan Ginatullin – blogger, sentenced in 2016.

Natalia Ulasik – blogger, civil activist, sentenced to a compulsory medical treatment in 2016.

Sayat Ibrayev – professor, sentenced in 2011.

Igor Chuprina – blogger, sentenced in 2016.

Aset Matayev – journalist, sentenced in 2016.

Iskander Yerimbetov – entrepreneur, has been under arrest since 13 November 2017.

Akmaral Tobylova – civil activist, has been under house arreset since 15 March 2018.

Ardak Ashimova – blogger, civil activist, placed under compulsory medical treatment since 31 March 2018.
By publishing this (non-exhaustive) list of political prisoners, we call on Amnesty International, Human Rights Watch, FIDH, Front Line Defenders and other prominent human rights organisations to also recognize them as political prisoners, now on an international level, and to carry out an international campaign in their defense. We are taking our own efforts to have our prisoners of conscience released, but we do believe international support is an important step in the fight to protect and defend the rights of Kazakhstan political prisoners.
It is the opinion of the Expert Council that all the aforementioned individuals have fallen victims to unfair court trials which failed to uphold the standards of fair, objective and unbiased trial, and ended in judgements against many of those individuals, resulting in them being unjustly sentenced to long terms of imprisonment.
We call for unconditional release of all those who have been held criminally responsible or sentenced for expressing their opinions or their religious or other views, and for the review of judgements that would be carried out following all the criteria of objective, unbiased and fair trial with respect to those who have been sentenced for ordinary crimes, and that would exclude any political bias.
For the record, recognizing an individual as a political prisoner or a person persecuted on political grounds does not mean the Expert Council agrees with his or her views and rhetoric, or condones his or her actions.
In addition, we note that the status of political prisoners is not given to individuals who call to, or use, violence.
We also note that including an individual into the list of political prisoners is based on the developed criteria and is not predicated on that individual's consent or lack thereof.
Expert Council:
Galym Ageleuov 
Lukpan Akhmedyarov 
Zauresh Battalova 
Yevgeniy Zhovtis 
Anara Ibrayeva 
Yerlan Kaliyev 
Rozlana Taukina 
Bakhytzhan Toregozhina 
Amangeldy Shormanbayev
Almaty, 4 April 2018
Annex to Resolution of the Experts Council of 4 April 2018
| | |
| --- | --- |
| 1. | Max Bokayev is a human rights defender and civil society activist from Atyrau. In April 2016, Max was among the participants of peaceful gatherings against the proposed changes to the Land Code of the Republic of Kazakhstan. He was charged with "inciting social discord" (article 174 of the Criminal Code of the Republic of Kazakhstan (CCRK), "disseminating knowingly false information" (article 274 of the CCRK) and "violating the procedure for holding gatherings" (article 400 of the CCRK). On 28 November 2016, a court sentenced Mr. Bokayev to five years in prison and prohibited him from getting engaged in political activity for three years thereafter. |
| 2. | Talgat Ayan is a civil society activist from Atyrau. In April 2016, he was among the participants of peaceful gatherings against the proposed changes to the Land Code of the Republic of Kazakhstan. He was charged with "inciting social discord" (article 174 of the Criminal Code of the Republic of Kazakhstan (CCRK), "disseminating knowingly false information" (article 274 of the CCRK) and "violating the procedure for holding gatherings" (article 400 of the CCRK). According to the prosecutor, Talgat Ayan and Max Bokayev "were inciting discord between the state and the people." On 28 November 2016, a court sentenced Mr. Ayan to five years in prison and prohibited him from getting engaged in political activity for three years thereafter. |
| 3. | Amin Yeleusinov is a trade union leader at Oil Construction Company (Mangistau Oblast). On 5 January 2017, more than 600 oilmen from Oil Construction Company went on a hunger strike to protest against the liquidation of the Confederation of Independent Trade Unions of Kazakhstan. Mr. Yeleusinov was charged with "embezzlement" (article 189 of the CCRK), and with "insult," "disobedience" and "using violence" toward a representative of the state (articles 378, 379 and 380 of the CCRK). On 16 May 2017, Mr. Yeleusinov was sentenced to two years in prison. |
| 4. | Nurbek Kushakbayev is a trade union leader at Oil Construction Company (Mangistau Oblast). On 5 January 2017, more than 600 oilmen from Oil Construction Company went on a hunger strike to protest against the liquidation of the Confederation of Independent Trade Unions of Kazakhstan. Mr. Kushakbayev was charged with "inciting to partake in a strike that has been recognized illegal by a court of law" (article 402 of the CCRK). On 7 April 2017, Mr. Kushakbayev was sentenced to 2.5 years in prison. |
| 5. | Makhambet Abzhan is a civil society activist from Astana, head of the public association "Shanyrak." Mr. Abzhan was defending the rights of the citizens who had invested into housing projects but never received their apartments. He was charged with "fraud" (article 190 of the CCRK) and "arbitrariness" (article 389 of the CCRK). On 27 November 2017, Mr. Abzhan was sentenced to 3.5 years in prison. |
| 6. | Sanat Bukenov is a human rights defender and civil society activist from the city of Balkhash. In 2014 Mr. Bukenov, while appearing before a court as a defender in a court case, declared that the police brass, judges, prosecutor and officials from the Balkhash city administration were all involved in corruption schemes involving real estate fraud. Mr. Bukenov was charged with "knowingly false denunciation" (article 419 of the CCRK). On 3 March 2017, he was sentenced to four years in prison. |
| 7. | Yedige Batyrov is a farmer and civil society activist from East-Kazakhstan Oblast. Mr. Batyrov went public on violations that are committed when issuing land titles, and helped his fellow villagers in resolving conflicts with the bureaucrats. He was charged with "knowingly false denunciation" (article 419 of the CCRK). On 18 May 2016, a court sentenced him to three years in prison. |
| 8. | Yerzhan Orazalinov is Deputy Director at NGO "Mir Ekologii" (World of Ecology). He is known for initiating legal suits against large industrial enterprises owned by the national companies and oligarkhs. On 23 September 2016, he was sentenced in Pavlodar to five years in prison on charges of extortion. |
| 9. | Yaroslav Golyshkin is a journalist with the Versiya (Version) newspaper. He was conducting a journalistic investigation into a rape case in Pavlodar. He recorded the statements from two female victims according to which the rapings were committed by the son of the Akim of Pavlodar Oblast. Mr. Golyshkin was charged with "extorting money" from the Akim of Pavlodar Oblast (articles 194 and 132 of the CCRK). On 30 October 2015, a court sentenced the journalist to eight years in prison. |
| 10. | Sanat Dosov is a civil society activist and entrepreneur from Aktobe. In his posts and comments, he was critical of the policies of the President of Russia (in particular, with respect to Ukraine) and called him "a fascist" and "a murderer." He was charged with "inciting national discord" in his publications on Facebook (article 174 of the CCRK). On 27 December 2016, a court sentenced him to three years in prison. |
| 11. | Igor Sychyov is a resident of Ridder. Mr. Sychyov was an administrator of "Overheard in Ridder," a page in VKontakte. The investigators accused him of permitting a publication to be posted on his page, regarding the prospects of East Kazakhstan Oblast "seceding" away to Russia. He was charged with "propaganda of destroying the sovereignty of the Republic of Kazakhstan" (article 180 of the CCRK) in the social network "VKontakte." On 18 November 2015, a court sentenced him to five years in prison. |
| 12. | Ruslan Ginatullin is a resident of the city of Pavlodar. In the social network "VKontakte" he posted links to openly accessible video clips showing the military activities in eastern Ukraine, and the nationalists in Russia. He was charged with "inciting national discord" in social networks (article 174 of the CCRK) and "participating in a transnational criminal group" (article 264 of the CCRK). On 14 December 2016, a court sentenced Mr. Ginatullin to six years on prison. |
| 13. | Natalia Ulasik is a blogger who in her posts was critical of the events taking place in the country (in Zhezkazgan). On 14 October 2016, a court in Zhezkazgan acknowledged her as "socially dangerous and a threat to society." The court ruled that she should be placed in a psychiatric ward in the city of Aktas for especially dangerous patients, without specifying the term of the placement. Over the course of the court trial she was not offered any professional legal assistance, and the court sessions were held without an advocate. An expert examination that had been conducted earlier had acknowledged that Ms. Ulasik was mentally unwell and posed a "threat to society," so the court spared her of criminal liability. In 2010, she was sentenced to 1.5 years of restriction of freedom based on an application from her former civil partner, who had accused her of libel. Defying guilt, Natalia was persistent in her demands that the court verdict had to be overturned and her ex-partner be held responsible. Her ex-partner filed a new appeal, this time accusing her of libel and insult. Even though cases like this are considered to be of a minor nature and are normally referred to private prosecution, in August 2016 Natalia Ulasik was arrested. At present time, she has been transferred to a specialized psychiatric hospital in the city of Karaganda, for a term of six months. |
| 14. | Sayat Ibrayev is a professor at the Kazakh National Technical University, head of the organisation called "Senim. Bilim. Omir" (a Sufi community, now banned in Kazakhstan) in Almaty. On 19 October 2011, he was sentenced in Almaty to 12 years in prison on charges of participating in a criminal group. Along with him, another eight members of the community were charged. The convicts believe they had fallen victims to a Salafi lobby in the upper echelons of the state. |
| 15. | Igor Chuprina is a resident of North-Kazakhstan Oblast. In his comments in the social network "VKontakte," he called for the "unification" of Kazakhstan and Russia. He was charged with "inciting national discord" in social networks (article 174 of the CCRK) and "propaganda of destroying the sovereignty of the Republic of Kazakhstan" (article 180 of the CCRK). On 5 December 2016, a court sentenced him to 5.5 years in prison. |
| 16. | Aset Matayev along with his father Seitkazy Matayev (released on parole on 4 December 2017) was charged with "fraud" and "tax evasion." During the trial, the Matayevs father and son refused to admit guilt. The Esil district court for the city of Astana sentenced Seitkazy Matayev to six years of deprivation of liberty in a common colony and confiscation of property. Aset Matayev was sentenced to five years in prison in a common colony and confiscation of property. During the trial, the journalists claimed that their criminal persecution was a political order, and named particular persons behind it. |
| 17. | Iskander Yerimbetov is a prominent entrepreneur. He became yet another victim of criminal persecutions relating to Kazakhstan entrepreneur and opposition leader Mukhtar Ablyazov. Mr. Yerimbetov is a brother to Ms. Botagoz Dzhardemali, Mr. Ablyazov's lawyer, who had been granted political asylum in Belgium. According to Mr. Yerimbetov, the Kazakhstan authorities revealed to him that his persecution was their way of putting pressure on Ms. Dzhardemali, so that she would return to Kazakhstan and testify against Mr. Ablyazov. Mr. Yerimbetov is being kept against his will in a detention unit in Almaty (CI-1) where, according to the information that has been made public, he has been subjected to torture and cruel treatment. He has been under arrest since 13 November 2017. |
| 18. | Akmaral Tobylova – on 15 March 2018 the Almalinsky district court for the city of Almaty sanctioned her placement under a house arrest under a charge of "financing the activity of a criminal group" (article 266 of the CCRK). The court opted for such a "soft" measure in view of Ms. Tobylova'e early-stage pregnancy. After the opposition movement "Democratic Choice of Kazakhstan" (DVK) was declared illegal by a court, the movement's sympathizers received a warning that their activity in support of the movement will entail imprisonment. The first arrests ensued the same day. One of the arrested happened to be a 27-year-old graphic designer Akmaral Tobylova—her only guilt was that she was reading DVK's channel in Telegram. |
| 19. | Ardak Ashimova is a blogger and civil society activist from the city of Shymkent. The first time she was summoned for an interrogation was on 6 March 2018, when she was informed that there had been a report on her from officers of the department of internal policy of the Shymkent city Akimat, whose responsibility is to monitor the content posted on social networks, and who did not like her appeal to the Minister of Labour and Social Protection regarding illegal taxation of unemployed people. On 14 March 2018, her house was raided by a group of policemen who searched the house and took her laptop and phone, as well as the phone of her daughter. After that, Ardak was taken for an interrogation where she was told a criminal case had been initiated against her for her posts in social networks. The interrogation lasted well into the night, with officials from the city Akimat in attendance. They took from her an undertaking not to leave the city and an obligation not to disclose the investigation secrets. During the interrogation, the officials from the Akimat demanded that she remove all of her posts from Facebook. Ardak Ashimova believes she did not publish anything illegal or prohibited, and simply posted her thoughts and voiced her disagreement with the policies of the Ministry of Labour and Social Protection. She was released the same night; however, on 31 March 2018 she was forcibly hospitalized to a psychiatric clinic with a diagnosis of "schizophrenia." |
Источник https://bureau.kz/